Our hands-on warehouse management team has over 75 years of combined experience, ensuring a consistently efficient operation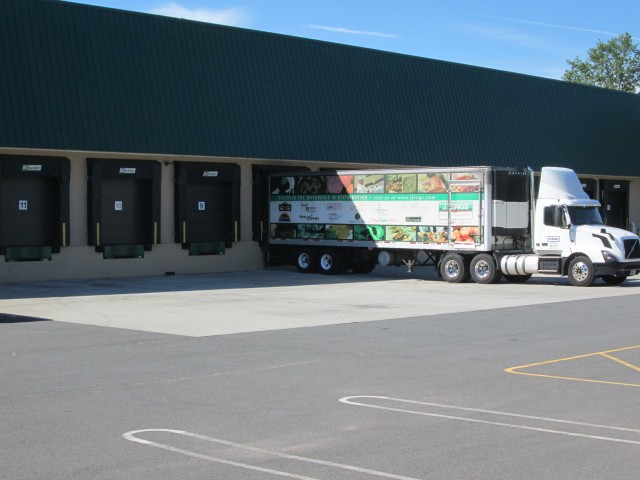 We were founded in 2004 to serve a food importer and distributor that had spent decades enduring poor service from public warehousing facilities.Read more →
Our approach to warehousing and distribution is a compelling alternative to traditional 3PL providers.Read more →
Our commitment to food safety is second to none.  We maintain numerous compliance certificates, including ASI and other industry affiliations.Read more →
We are strategically located in central New Jersey near all major arteries.  In fact, the vast majority of food Distributors East of the Mississippi River…Read more →
"Moving our merchandise to Evily Atlantic Warehouse has proved to be a smart business decision.  Their attention to the dynamic needs of our company and their willingness and ability to work as a partner in solving our warehousing and logistical needs is second to none.  Evily's exemplary customer service has made our relationship a pleasure.  They are responsive to our needs and are willing to take on any project with minimal advanced notice.  Their staff is very skilled and knowledgeable.  Working with Evily has been instrumental in building our relationships and instilling confidence in our customers."
Brendan Combs
Agro Sevilla-USA
"Thompson Co. has never had any issues picking up at Evily Atlantic warehouse in Edison, NJ.  We can always get an appointment, mispicks are non-existent and the drivers get loaded quickly.  I also appreciate the fact that they handle add-ons so well.  We can call on a Wednesday prior to us picking up the following Monday and the additional product will be placed on the order."
It is too bad other warehouses (particularly cold storage facilities) are not as easy to pick up at.
Bill Lindsay
The Thompson Company
"While it has only been a few months since we moved our food service distribution to Evily Atlantic, I thought you might want to know how pleased we are with that decision. Your team has operated flawlessly for us, both receiving and readying new shipments for pick up. The transmission of BOLS to us has been timely and accurate. In one instance, your team caught an error on our part, suggested a solution to us, and then implemented it – and the customer never knew of our mistake.
 Please tell your team how much we appreciate their dedication and high standards. We are planning to move more business to you later this month."
George Denny
Goose Valley Natural Foods